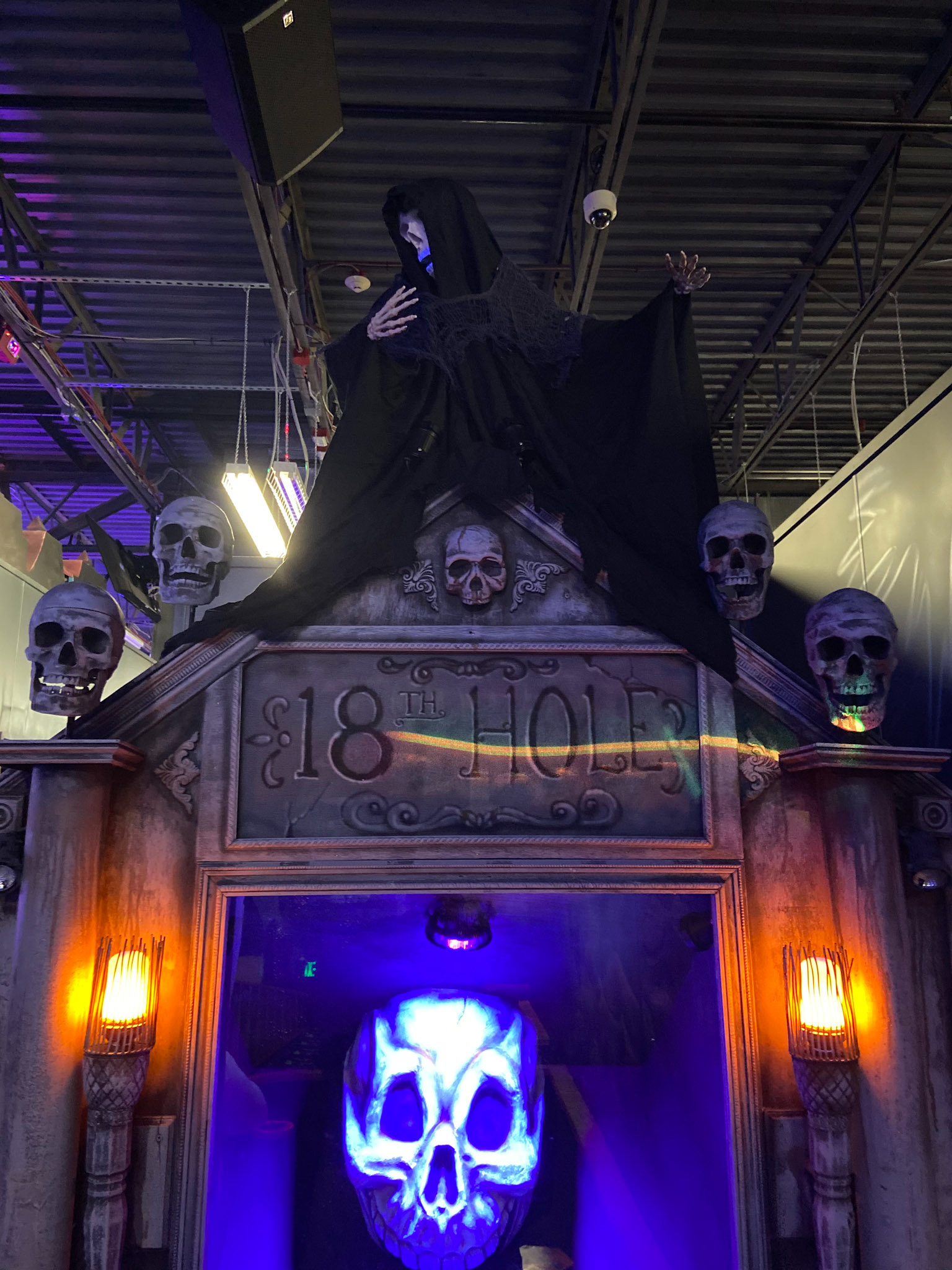 T

his 18th Hole was installed at Scary Strokes mini golf in Maryland. The owner wanted an interactive 18th hole that was themed to their current setup. We decided on a Mausoleum like structure decorated with talking skulls, and a chance to win a free game. 
As the mouth of the skull moves up and down, the player must putt up the ramp and time it perfectly to try land the ball in the hole. If a hole-in-one is made it will trigger 1 of 4 sequences that will erupt with thunder and lightning and a short script. For anything other than a hole-in-one 1 of 7 sequences will play, booing the player. The entire structure is coated in UV paint glows under black light. 
The design and mechanisms had to be rugged e

nough to run for 10 hours a day, 7 days a week.